Every team is in training camp right now getting ready for the up and coming season. Right now, you should be getting ready for your fantasy football season as well.
Mock Draft

This is the perfect time to mock draft. Mock drafting now helps get your strategy together. I've started mock drafting a week or so ago. I have a friend who started soon after Independence Day (he's won my league multiple times). This is equivalent to practicing for an event or a big game. Now is not the time to act like Allen Iverson about practice. By the time the real draft happens, you'll be prepared and won't be panicking.
Bell or Johnson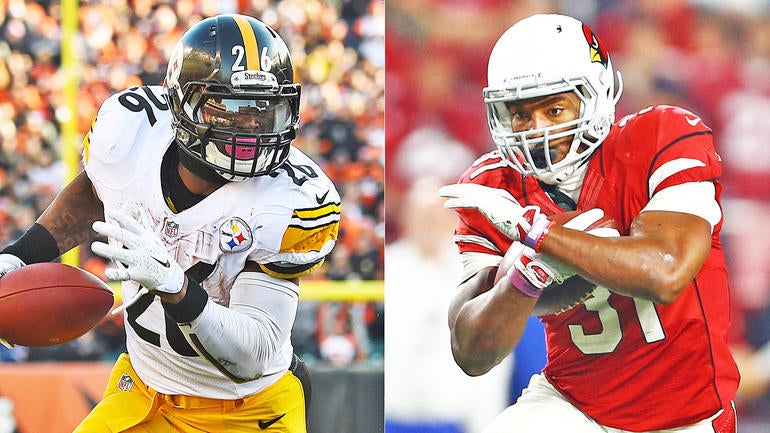 Le'Veon Bell of the Pittsburgh Steelers and David Johnson of the Arizona Cardinals finished the fantasy season strong last year. Now, these 2 are projected to go 1 and 2 in most pre draft rankings. Both of them are versatile and are heavily featured in their respective team's offenses. Honestly, you shouldn't go won't choosing either of them. Personally, I prefer David Johnson this year due to Bell's injury history. Also, he's currently holding out in training camp.
Avoid Drafting in the First Round

Drafting wide receivers in the first round is starting to become a popular trend, but don't shy away from the fundamentals: running backs are scarce. Last year, I did Antonio Brown was worth drafting with the 1st overall pick and he was (especially in a PPR league). With that being said, the two players you want to avoid drafting in the first round is Mike Evans and A.J Green. Both of them are elite wide receivers, but they're not worth selecting that early. Mike Evans had a monster year last year, but the Bucs offense has upgraded this off-season. The additions of deep threat DeSean Jackson and first round draft pick O.J. Howard (tight end from Alabama) will take pressure off of Jameis Winston and Mike Evans. In theory, his targets should decrease. Same thing with A.J. Green. Cincinnati upgraded its offense by adding draft picks John Ross (wide receiver from Washington) and Joe Mixon (running back from Oklahoma). Along with a healthy Tyler Eifert, Andy Dalton will have a plethora to choose from. If you can get any of these 2 studs in the second round, you're doing something right.
Sleepers
Here's a list of players that should enhance your team later in the draft:
Christian McCaffrey (RB, Carolina)
Terrell Pryor Sr. (WR, Washington)
Dalvin Cook (RB, Minnesota)
O.J. Howard (TE, Tampa Bay)
Jacquizz Rodgers (RB, Tampa Bay)
Eddie Lacy (RB, Seattle)
Fundamental Tips
Below are things you should consider:
Quality running backs are limited (get them early).
Quarterbacks come a dime a dozen (no sense drafting Tom Brady or Aaron Rodgers within the first 3 or 4 rounds when you can get the same quality from Kirk Cousins or Marcus Mariota later in the draft).
Tight ends and wide receivers are a dime a dozen as well in PPR leagues.
PLEASE WAIT as long as possible to draft a kick or defense/st.
Last, please remember to have fun. Being stressed out over your fantasy team will make the situation worse and less enjoyable. You may forget that you are a fan of the game. Enjoy yourself.
JGOOD